Hub Coworking Facility
1.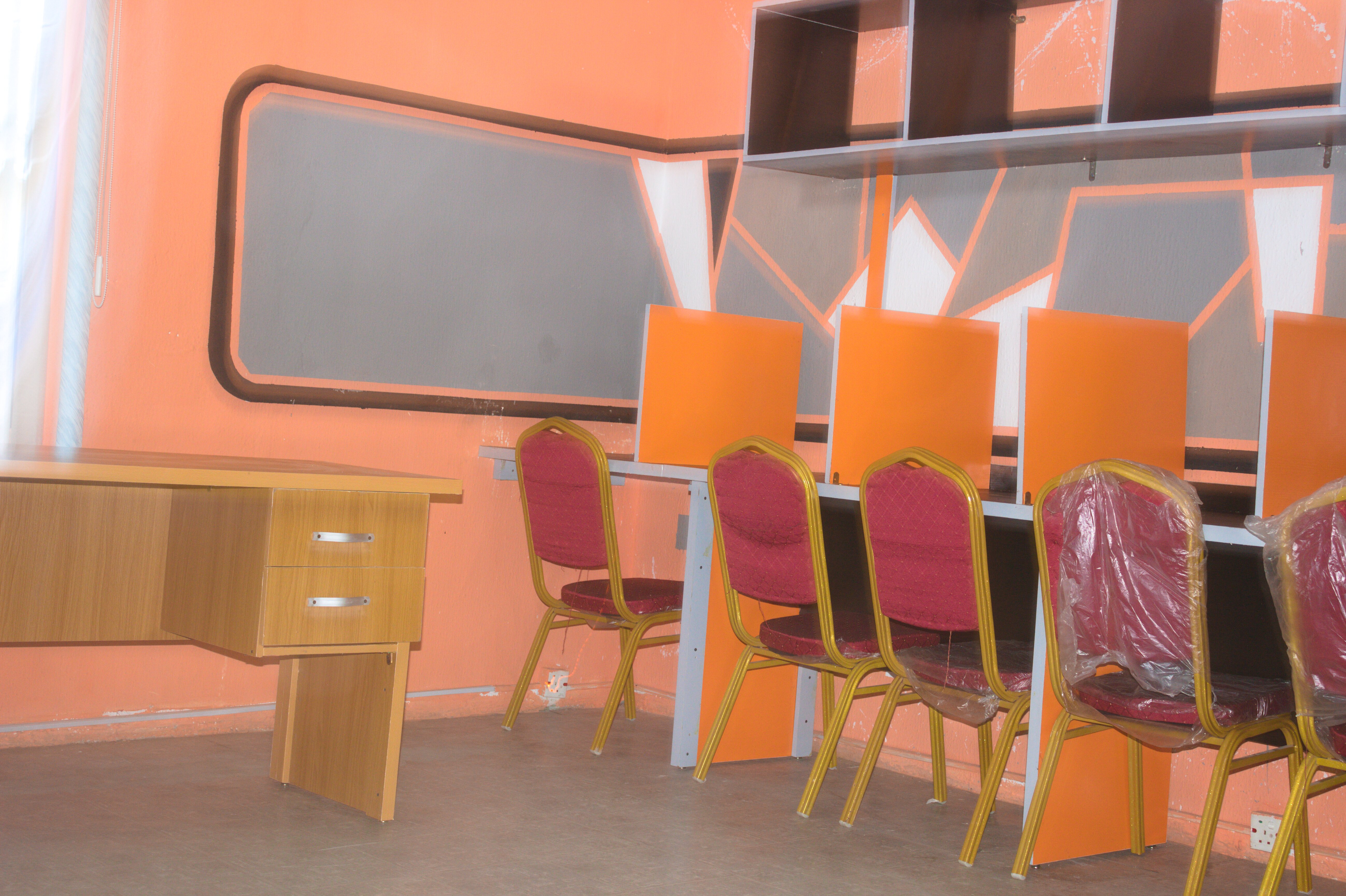 Coworking Desks :Are you looking for the ideal work space/desk space to work from? There are Co-Working spaces for micro, small and medium enterprises, corporate bodies, freelancers and students working on projects.
2. Dedicated Offices:we understand how a secluded private office can improve concentration and increase productivity which is why we have designed very comfortable dedicated offices that suit your working lifestyle. Our dedicated office spaces are best designed for entrepreneurs and corporate individuals who desire a stylish work space with extreme level of  privacy and comfort.
3.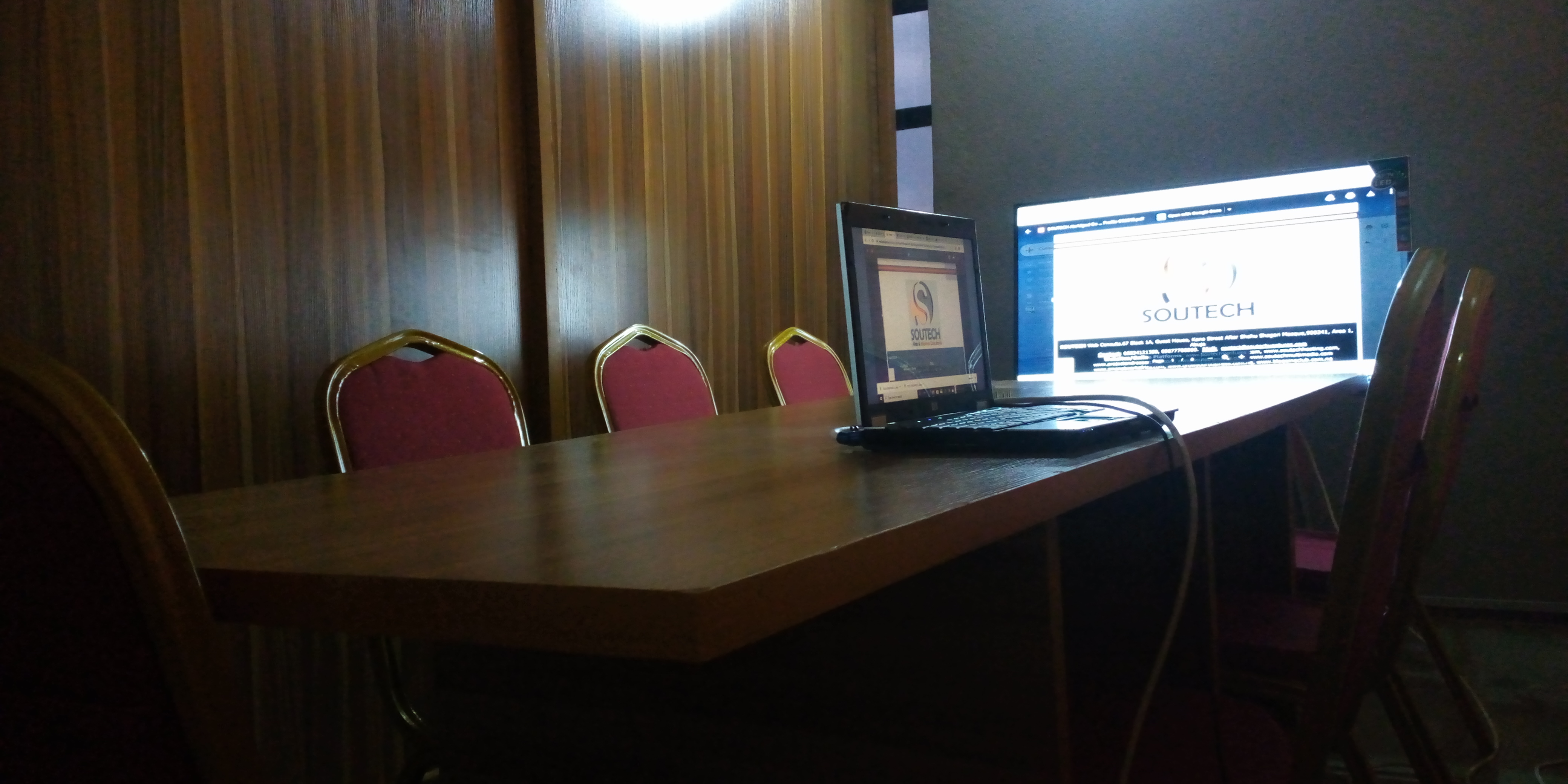 Conference Room: A new start-up or SMe that needs a comfortable conference room to bootstrap and develop ideas? we have you covered with our well furnished and well spaced air-conditioned  conference room. come and innovate in style.
4. Training Halls: 20 capacity or 25 capacity? what is a well planned training without a well air-conditioned  hall to comfortably sit your participants? come over to SOUTECH hub as we have affordable plans that perfectly meets your training hall budget.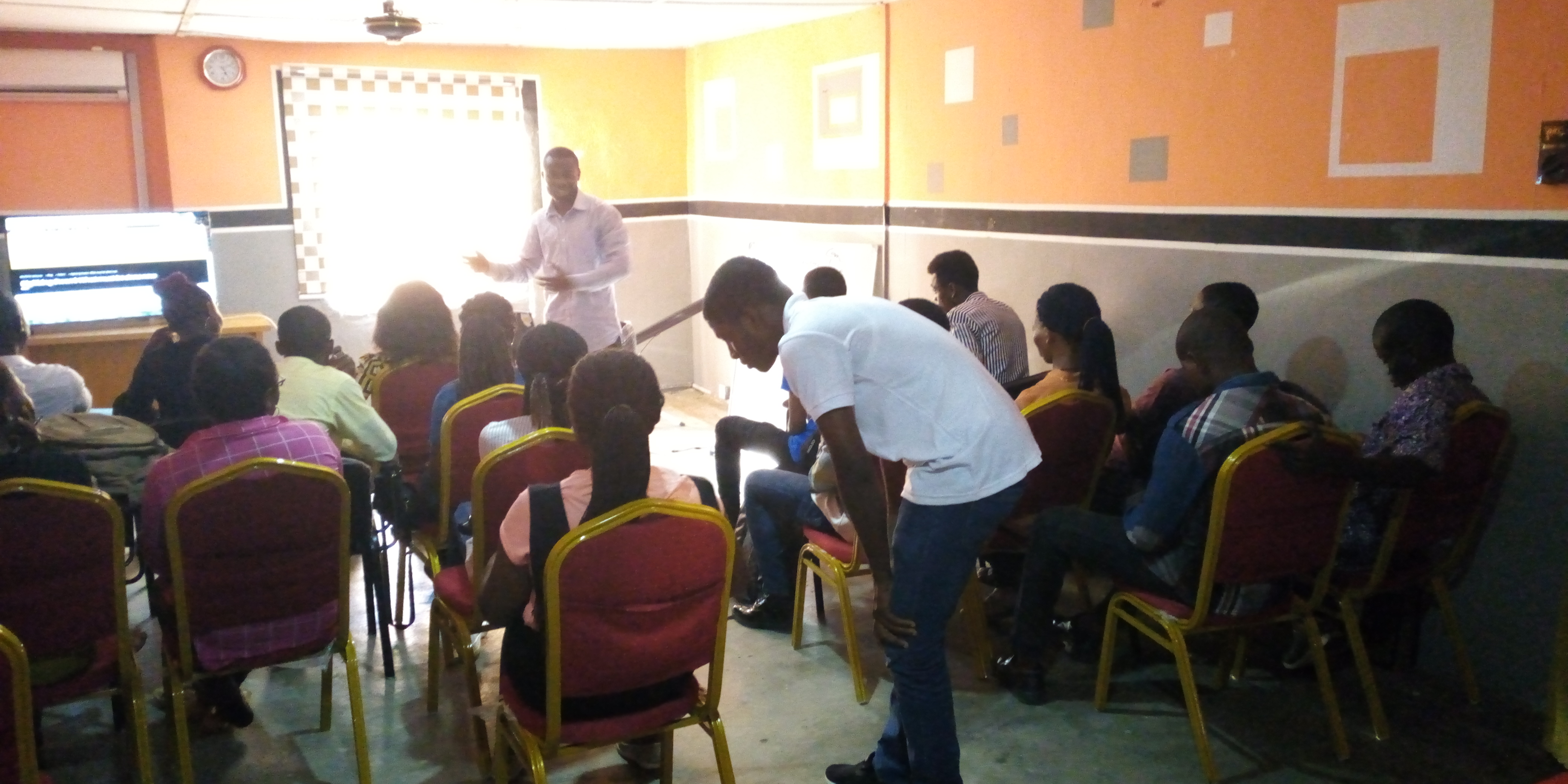 5. Virtual Office: It is true that you cannot be here and there at the same time but with our virtual office, you can be wherever you want to be while we represent you here. our virtual office avails you the opportunity to use our office as your contact office address while you are away taking care of other activities of  life. we will collect your letters and correspondence, attend to your inquiries and schedule appointments for you as you deem fit.
6. StartUp Club- we are glad to have launched an entrepreneurship club for all start ups in the heart of Owerri looking forward to fostering smart business interactions amongst themselves. Here, smart business Ideas and growth strategies  are birthed and nurtured to give members the proper training and healthy environment to collaborate as they solving pressing issues in our society. Members have an endless access to a book library of over 100 entrepreneurship books which can be borrowed  for a specific period. Become a member of our start up club today to have access to a world of endless business possibilities.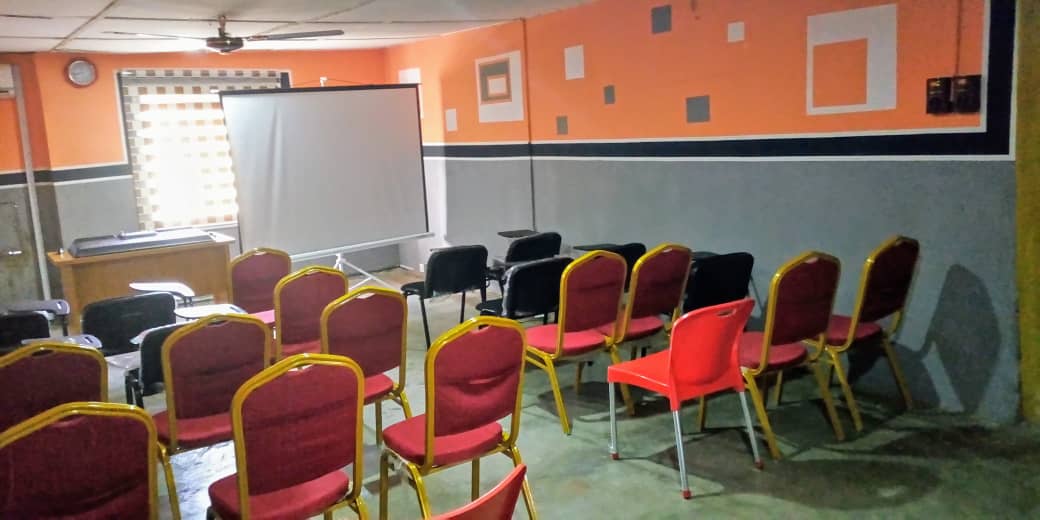 Book any of the above spaces here >>> Co working Space in Owerri
Click Here >>> Co working Spaces Services by SOUTECH in Owerri
SOUTECH Hub Courses
1. Cyber Security and Ethical Hacking
2. Data Science and Machine Learning
3. Digital Marketing, Branding and Growth Hack
4. Website Design and Mobile App Development
5. Hardware and Networking Engineering
All SOUTECH Hub Courses attract a 50% Discount offer from the parent Company SOUTECH Ventures.
See Details Here>>> : Cyber Security, Data Science, Digital Marketing, Web Design, Networking Training in Owerri
There are Stages in Learning so we have structured such into Foundation, Intermediate and Advanced Classes . Choose from any of the stages to start learning.
SOUTECH Digital Solutions
SOUTECH is open to offering excellent services on any of the under listed areas:
1. Website Design Services
2. Mobile App Development Services
3. Software Development Solutions
4. Cyber Security Solutions- Network, Web, Cloud, Malware, Pen-testing
5. Hardware and Networking Services
Training Campaigns
In a bid to foster Tech Enterpreneruship in the city of Owerri, SOUTECH Hub launched a Digital Skill and Digitize Owerri Campaign geared towards empowering and training 2500 participants on a yearly basis, and also on-boarding  SMEs fully online – websites, ePayments, eMarketing, eHR and several other solutions for small business. You can come on board today.
1. 2500 Participants Digital Skills Training per year in the city of Owerri
see more about what we are currently working on here > Digitize Owerri Program
2. 2500 SMEs Business Digitization : Free Websites For SMEs: http://bit.ly/FreeWebsite4biz 
SOUTECH HUB in partnership with SME NETWORK AFRICA is implementing the "free website program" geared towards digitizing businesses in Owerri and environs.
This is a way to help you grow your business.
BENEFITS:
-Free website design
-Online Payment Integration (Accept debit/credit payment)
-Free Social Media Accounts
-Basic brand Identity design (eg. Logo)
-Digital Marketing Bootstrap setup
-Business/Entrepreneurship course.
3. Volunteer Program: Digitize Business Owerri Campaign Program: http://bit.ly/2opwZUm
SOUTECH HUB in partnership with SME NETWORK AFRICA is training interested and passionate volunteers on SALES, MARKETING and CUSTOMER SERVICE skills while digitizing businesses in Owerri.
Volunteers are tasked to convince businesses around Owerri of the need to digitize their businesses, and get them on-board the SME NETWORK AFRICA "free website program".
The volunteering program is for 2 days a week and lasts for 3 months.
Amazing bonuses will be awarded.
SHUB Graduate Tech Internship Program
This is a 6 Months Intensive and Integrated Learning which includes HD Multimedia, Live Class and Hands on Project based learning approach for participants that intend to go just above the ordinary and become industry experts in their chosen fields:
Participants are required to choose from any of the following:
1. Full Stack Software Development
2. Digital Growth Hack Engineering
3. Hybrid Mobile App Development
4. Cyber Security Analysis
5. Data Science 
6. Hardware -Network Engineer
This Program is a Paid 6 Months Internship. Graduate Internship Program
START HERE : http://bit.ly/GraduateInterns
How to Sign Up
Start Pre-course >>Run  Mini Project >> Registration >> Accreditation >> Internship Commencement >> Lean, Work and Earn >> Off Hub 3 Months Attachment >>Graduation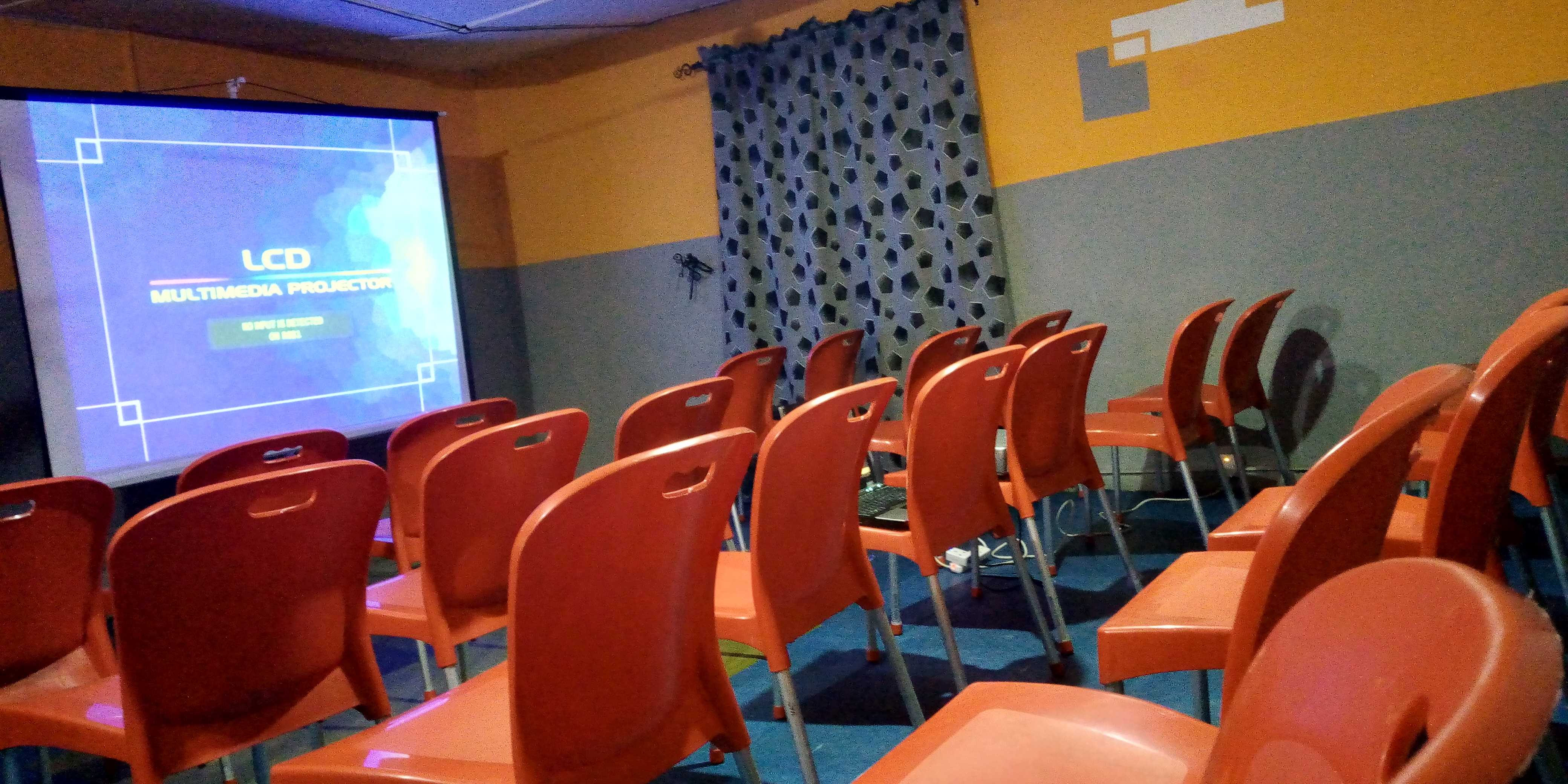 HUB Partnership Models
The SOUTECH team has deemed it fit to bring to you this proposal in an intention to foster the rapid adoption of information technology and the awareness of technological skills in Owerri and its environs. SOUTECH VENTURES is a leading name in Information Technology services and trainings with well over 12 years of quality service delivery and practice . We have deployed solutions for both private and public sectors over the years which has set us apart in Information technology and eBusiness solutions . A peep into our website will reveal who we are and what we stand for: www.soutechventures.com. SOUTECH VENTURES offer a wide range of professional I.T courses spanning through most branches of Information Technology .  You can choose any of the below partnership models and get to us for start up.
A. SOUTECH Hub Influencer partners : SOUTECH Hub understands the societal effect of influencers on the behavior and attitude of individuals and we also understand how important this is for our dream pursuit and growth. Influencers play a big role in the Economic,Leadership and Productive growth of every society and that is why we intend to work with you as an influencer since we also share the same interest in society building. With regards to this , we are offering a wide range of unimaginable services free of charge to you as one of our influencer partners and we hope you are as excited as we are to know what this list contains .  Due to the rush we expect , we have set out a few criteria our Influencer partners must fulfil to continue to enjoy our HUB benefits in subsequent months.
B. SOUTECH Hub Training consultant partners :This is open to Tech experts who have gained at least one year experience in any of the Hub Training Programs as listed above. SOUTECH is delighted to present to you one of the most outstanding partnerships in existence. In this partnership , you will train the students in your area of specialization for a whooping profit reward ratio. This sounds like reward for all the hardwork you have put into mastering your craft. reward for passion …
C. SOUTECH Hub Affiliate partners:This is open to every other person who wishes to be part of our partners . This proposal will provide a list of affiliate course and service rates to all interested affiliates partners upon sign up. This means that they will have a list of real and affiliate rates of all our courses and services . if an affiliate partner refers an individual who takes a course or uses any of our hub services , the difference in cash from the real rates will be paid the affiliate partner .
Interested in Partnering with us? Contact Us TODAY